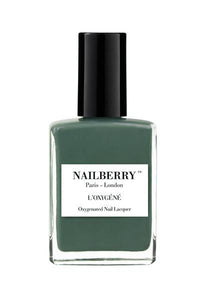 dark khaki
opaque
meet your new go-to green! the smouldering, earthy and high-impact tones in nailberrys deep khaki may be unconventional, yet the rich, comforting and well-balanced colour blend make it a surprisingly neutral polish to enjoy every day.
a single sweep of this patented formula delivers a smooth and streak-free professional finish that will never clump or crack. boost its staying power with a finishing sweep of top coat and colour your nails healthy!
cruelty free + vegan. 12 chemicals free.