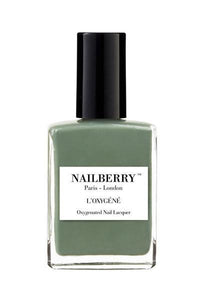 light khaki
opaque
adore the abundant benefits your matcha latte or tea delivers every day? channel your love of this energising powder with our sartorial nod to its green goodness. soft, creamy and with a hint of smoke, nailberrys light khaki works sublimely with pretty pastels, beiges and browns, though is so versatile that it simply complements every style.
from the first sweep, this ultra-light, specially developed formula glides onto your nails with ease, bestowing a precise, dazzling and opaque finish. boost its staying power with a finishing sweep of top coat and colour your nails healthy!
cruelty free + vegan. 12 chemicals free.